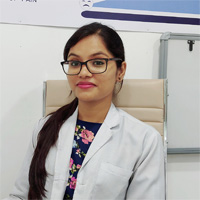 Dr.Archana Singh
BPT Dolphin College, Dehradun
MPT Punjabi University, Patiala
Fellowship Certified in Dry Needling Therapy
+ years of experienceSpeaks Hindi, English
₹ 800
per consultation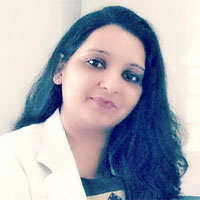 Dr.Sneh Gaur
Gaur Brahman Physiotherapy College 2004
SBS, PGI Dehradun, 2007

14+ years of experienceSpeaks Hindi, English
₹ 500
per consultation

What is Physiotherapy?
Physiotherapy, a science-based profession, is a medical treatment to repair and sustain mobility and body functions of someone who underwent any injury. It is a mix of injury prevention, healing, overall fitness, and long-term cure and takes a 'whole person' approach to health and wellbeing.
If you went through injury or surgery and have been given a treatment plan which includes physiotherapy, you can schedule an appointment with one of our highly skilled physiotherapists on DocGenie.
---
What physiotherapists do
Physiotherapists treat a wide range of conditions and help you address your back pain or sudden injury, and also to deal with long-term health issues like asthma, or in making preparations for childbirth or sporting competitions.
Physiotherapists are known for being involved in a wide range of specialisations in healthcare. Moreover, many of them are into education, research and service management.
---
Why do you need physiotherapists?
Physiotherapists are needed when you are recovering from any serious injury or surgery including physical trauma like sprains, fractures, invasive surgery, or muscle disorders. In such a situation you go through a course of treatment to alleviate the pain that thwarts your mobility and strength. A number of factors can make you seek a physiotherapist which include - muscle spasms, wrong posture, muscle strains, or external factors leading to severe injury.
---
You can consult highly experienced physiotherapists on DocGenie for –
Serious injuries
Posture issues like lower and upper back pain, stiff neck, shoulder tightness, poor muscle tone and lack of balance in muscles
Address muscle pains and spasms – example joint pain like poorly aligned joints, arthritis, age-related joint pain, bursitis
Issues regarding muscle stretching and flexibility
Expediting healing process after surgery – For example recovery from surgery like knee replacement, tendon surgery, lymph node replacement, spinal cord injury surgery
Bruising or Inflammation like any blunt force trauma that is caused by a sports injury, contusions, muscle swelling or lymphatic congestion
Additional problems for which you will require physiotherapy are frozen shoulder, slip disc, stroke, pregnancy-related pain in muscles and joints or Cerebral Palsy
Enhancing body balance
---
FAQs regarding physiotherapists
1. What do physiotherapists treat?
Physiotherapists treat body-part movement related issues and help one get moving and perform daily activities. They diagnose the condition and identify the root cause behind the condition. Physiotherapy involves a host of treatment plans that eradicates the issue from your body system and helps you return to living a normal life without any pain.
A general physiotherapy consultation includes -
Assessing the part of the body which is facing issues
Stretching of muscles
Manipulating the joints manually or by using equipment
Host of exercises to boost blood circulation and mobility
2. What are the different types of physiotherapy treatments?
Physiotherapy aims at enhancing physical wellbeing, particularly if you're afflicted with movement disorder, disease, or injury. This helps in –
Improving blood circulation across the body
Draining fluid from various parts of the body, this avoids bloating and a puffy look
Enhancing movement and mobility
Helping your body relax and provide relief from chronic pain
Choosing the right Physiotherapist
The physiotherapist must have years of experience in treating your condition
They must have got their degree from an affiliated institution
Find out their treatment methodology
Keep in mind your fitness levels
3. What problems do physiotherapists treat?
Neck and back pain from issues in the muscles and skeleton
Issues like arthritis and the side effects of amputation
Lung problems like asthma
Disability from heart ailments
Pelvic issues, like bladder and bowel disorders from childbirth
Mobility loss from trauma to the brain or spine
Mobility loss as a result of Parkinson's disease and multiple sclerosis
Exhaustion, pain, inflammation, tautness and loss of muscle power, from cancer treatment, or palliative care
---