Dr.Ratnarakshit Ingole
MBBS Maharasthra University of Health Sciences, Nashik
MD Psychiatry (PGIMER, Chandigarh)

16+ years of experienceSpeaks Hindi, English
₹ 800 per consultation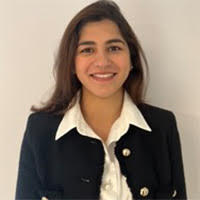 Dr.Sakshi Anand
MBBS University College of Medical Sciences, Delhi
MD - Psychiatry Institute of Human Behaviour and Allied Sciences, Delhi
5+ years of experienceSpeaks English, Marathi, Hindi
₹ 1200 per consultation

What do Psychiatrists do?
Psychiatrists are mental health specialists who diagnose and treat people suffering from mental illness. Psychiatrists conduct psychological evaluations, provide mental health counseling, analyze the symptoms and offer the appropriate treatments.
---
What medical conditions do Psychiatrists in Delhi treat?
Psychiatrists in Delhi are trained to treat patients suffering from diseases like depression, schizophrenia, anxiety, trauma, addiction, bipolar disorder, eating disorder, attention-deficit/hyperactivity disorder (ADHD), etc.
---
Where in Delhi are Psychiatrists based?
You can do an online Psychiatrist consultation in Delhi or from anywhere in India. You can also book an in-clinic appointment with them. Look up the doctor profiles for the addresses of their clinics.
---
How to verify Psychiatrists in Delhi?
Psychiatrists in Delhi can be verified by their degree and their registration no.
---
How effective are online Psychiatrist appointments?
With online appointments with Psychiatrist in Delhi NCR, you can have a very effective conversation from the privacy of your home. People find it a lot more convenient to have the appointment online rather than visit clinics or hospitals and unnecessarily risk any other exposure. The doctor's ability to effectively treat anyone is as effective online as offline.
---
When should I consult a Psychiatrist doctor in Delhi NCR?
Top Psychiatrists in Delhi help deal with any kind of mental stress, trauma, depression, addiction, sleep disorder, personality disorder, adolescent mental health issues, etc. Never neglect if you feel stressed or disturbed. A top Psychiatrist in Delhi can easily cure you through online video consultation.
---
Can I call a Psychiatrist in Delhi for a quick appointment?
Yes, on DocGenie you can book an appointment with a Psychiatrist in Delhi anytime within a few minutes. Video appointments are available between 9am and 9pm. DocGenie helps you access some of the top psychiatrists in Delhi within a few minutes or few clicks.
---
What things must be considered to find the best psychiatrist in New Delhi?
On DocGenie, we have done the work for you to identify some of the best Psychiatrists in Delhi. Experience is a very critical factor in a doctor being able to understand a patient and propose treatment. Many experienced doctors are able to provide very good care through telemedicine which saves the patient's hassles to travel out to meet doctors. A good pedigree of education also is a good indicator of which doctors you can select.
---
How Can Docgenie Help in Finding the Best psychiatrist in Delhi?
In DocGenie, we have handpicked some of the best Psychiatrists in Delhi and made the job easier for you. Our Medical director has carefully selected each doctor. We have done the work of finding the best Psychiatrists in Delhi so you don't need to worry about this.