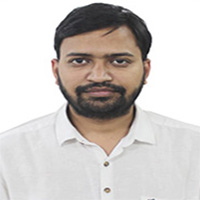 Dr.Gaurav Garg
MS(General Surgery) UCMS & GTB Hospital,New Delhi
MCh (Urology) King Georges Medical university, Lucknow, U.P.
DNB (Genito-Urinary Surgery) NBE, New Delhi

10+ years of experienceSpeaks Hindi, English, Urdu, Punjabi
₹ 1100 per consultation

What do Urologists do?
Urologists specialise in the genitourinary tract - the urinary bladder, kidneys, adrenal glands, urethra and male reproductive organs. Additionally, Urologists are trained in the medical and surgical treatment of diseases that affect the organs previously mentioned.
---
What medical conditions can Urologists in Delhi treat?
Urologists can treat common diseases like urinary tract infections, kidney stones, bladder control problems, prostate issues, prostate cancer, kidney cancer, bladder cancer, Prostatitis, erectile dysfunction, Peyronie's disease and male infertility.
---
Where in Delhi are Urologists based?
You can do an online consultation with a urologist from anywhere in India when you are experiencing issues in your bladder, kidneys, adrenal glands, urethra or male reproductive organs. Some symptoms you should never ignore are:
Blood in your urine
Pain or burning while urinating
Frequent need to urinate or difficulty urinating
Frequent Urinary Tract Infections
Severe constipation