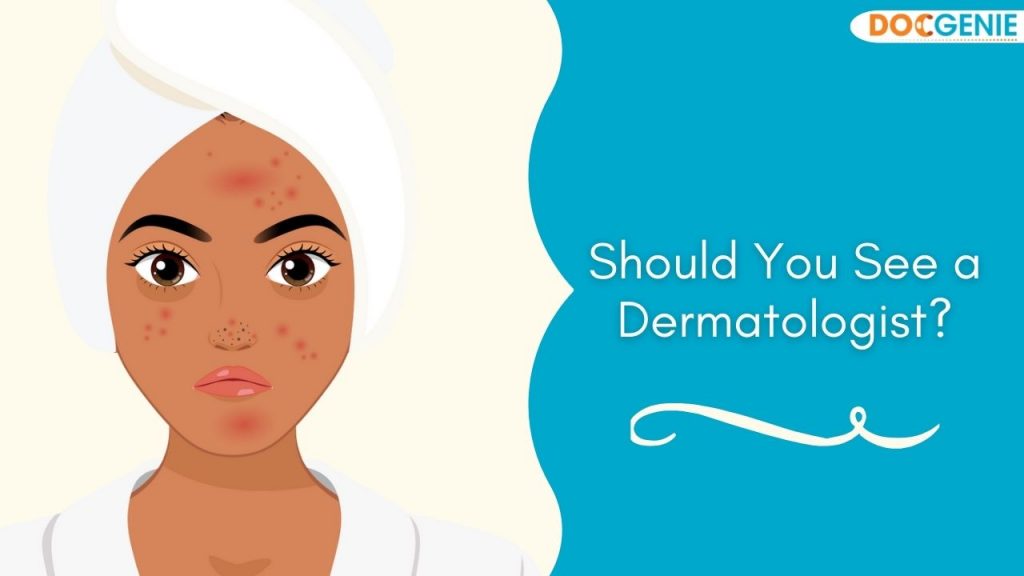 Skin, the largest sense organ, acts as a guard against germs, and protects the blood vessels, nerves, and the organs. It is also an organ that we associate beauty with, and is amenable to a variety of cosmetic interventions. But skin can also get affected with various types of skin diseases or it may manifest issues and problems in other parts of your body. Dermatology is the specialty of medicine that is the final opinion on problems of skin, hair and nails. If you have problems in any of these areas, consider seeking help from a dermatologist. Remember! Your skin is also your body's first line of defence!
Common Skin Conditions
Skin diseases are common and they occur in all age groups -young and older. Dermatology is the field dealing with treatment of skin and hair. Dermatologists have expertise in treating conditions related to skin, hair, and nails. In addition, they diagnose the causes of the conditions and provide the best solutions for an early and effective cure.
Some very common skin conditions are rashes and itching. However, a plethora of other conditions afflict us on a daily basis. Some of these conditions cause mild symptoms, while others can be severe. Besides treatment, routine check-ups to pick up skin cancer early on may be life-saving. Moreover, skin issues could be hormonal or internal; for any sign or symptom that is unexplained or persistent, do consult a dermatologist for comprehensive diagnosis. You can consult a dermatologist very effectively through online dermatologist consultation. An in-person consult of course remains an option and may sometimes be needed after a video consult, although definitely not always.
Factors like climate, viruses, fungus or bacterial infection, and allergic reactions lead to skin ailments. However, there is a general disinclination in prioritising skin health in India. This is why many of us tend to ignore the skin or hair related problems for which it is important to seek help from a dermatologist. Understanding the importance of skin health is of critical importance so that we can seek timely medical attention and care. In case you are noticing any anomaly regarding your skin including signs like rashes or moles, consult a dermatologist immediately. With online dermatologist consultation, it is now easy to seek medical advice from dermatologists from the comfort of your home.
At DocGenie we prioritise the best quality medical care at a reasonable price. Senior, experienced dermatologists are empanelled with us, and offer the best skin and hair care treatment for your conditions. Book a session today for best dermatologist online consultation.
10 important reasons to seek help from a dermatologist-
A mole or patch of skin that's changed
Stubborn acne
Itchy hives or rashes that won't go away
Scars from acne, blemishes, or cuts and scrapes
Persistent skin irritation
Nail disorders, ingrown nails, fungus, or others
Hair loss
Eczema
Psoriasis
Signs of Aging
A dermatologist consultant also deals with Hormonal Acne. This is a condition which occurs once you have crossed teenage. It is often found to be a very obstinate problem. Hormonal Acne becomes especially irksome when it is accompanied with cysts and nodules on the chin and forehead. In such cases you must see a dermatologist consultant immediately. These doctors are skilled to access your skin and diet patterns and provide the quality treatment, including topical and internal care.
Also read: 8 Easy and Effective Home Remedies to Treat Acne
Dermatologists also treat conditions like –
Dryness
Darkening of skin
Itching
Allergies
Pimples
Skin cancer
Psoriasis
Rashes
Bacterial or fungal infections
Cosmetic procedures like skin peeling
Hives
Sunburn
Itchy skin
Cold Sores
Also read: Common Skin Problems and Remedies- Q&A with Dr. Shehla Agarwal
DocGenie is an online telemedicine platform that provides you with quality healthcare from the comfort of your own space. On DocGenie, you can book an online consultation with highly qualified doctors as well as book lab tests for home collection.