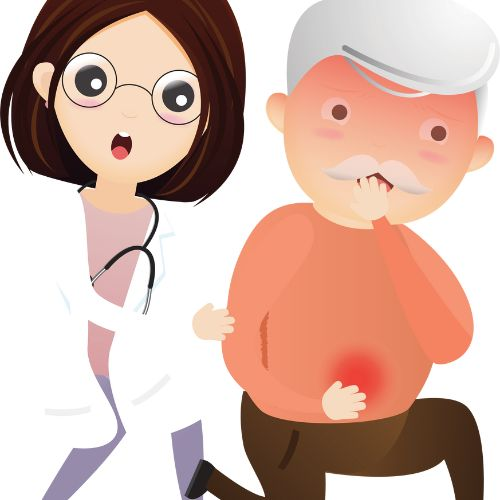 Although age is a matter of the mind, it is a fact that with age comes diseases and physical limitations. This has led to the inception of elderly care, worldwide. Elder care, or geriatric care, is the domain related to the medical care of senior citizens. Geriatric health care attempts to meet the needs of the elderly at different levels. Typically, elder care comprises everything from assisted living and nursing to daycare, home elderly care services, and even hospice care for the elderly.
Let's now find the answers to the commonly asked questions on elder care –
1. What does elderly care include?
Eldercare is a broad term and includes a diverse mix of services that aim at helping the elderly community live a comfortable and independent life. The domain generally ranges from basic transportation, cooking, or cleaning to complex medical care.
The crux of geriatric health care is enhancing medical care for the elderly. It includes services that are medically necessary and aims at preventing and treating diseases and disabilities that afflict during old age. Geriatric care is about extending support to elderly people at their homes through home care services for seniors, hospitals, nursing homes,s, etc. Best elder care services ensure the total wellbeing, safety, and security of the elderly. Today there are a host of elder care professional packages to take care of your elderly loved ones at home.
2. What is elder care at home?
Elder care at home or home elderly care services become important when your loved ones face difficulty with performing their daily activities, either safely or independently, or both. These activities include cooking, cleaning, shopping, dressing, bathing, driving, taking meds, etc.
The decline in the health of an elderly person is mostly the reason for implementing elder care at home. With age also comes senility and the elderly people tend to forget things like taking medicine on time, they may also suffer from poor eyesight or severe arthritis. The last two would mean that they are not in a position to move freely even when at home, and need assistance. This is when you need elderly home care services or geriatric care services at home. You can avail some quality care from the available elder care professional packages.
3. What kind of care does an elderly client need?
Here are some of the needs of an elderly client –
Helping them perform their daily activities through senior citizen home care services
Suggest diversion/ occupational therapy
Offering the greatest comfort with the facilities like a comfortable and clean bed, and a neat surrounding
Helping them maintain hygiene and regulate body temperature
Taking care of their vision, auditory and dental aid
Preventing them from risks of injuries and accidents by ensuring a safer surrounding
Providing a nutritious meal
Supporting them in exercising for maintaining body alignment and posture
Ensuring a healthy sleeping routine
Taking them for regular physical check-ups
Monitoring changes in their body and mind
4. What is a geriatric health care team?
A geriatric health care team is a team that comprises doctors, nurses, physician assistants, pharmacists, psychologists, a dentist, dietician, physical and sometimes occupational therapists, or a palliative care physician. In today's time, senior citizen home care services have all these professionals in their teams.
5. What are geriatric problems?
Geriatric problems are complex and diverse. They include physical, cognitive, and emotional problems. Here are some of the commonly known geriatric problems –
Physical issues
Parkinson's Disease
Alzheimer's Disease
Bone Health
Severe Pain
Walking or movement problems
Loss or decline in hearing, seeing, smelling
Chronic health conditions like diabetes, heart disease, and/or arthritis
Bodily limitations that prevent them from performing daily activities
Cognitive issues
Memory loss
Attention deficiency
Confusion
Getting Forgetful
Language issues
Dementia
Emotional issues
Anxiety and depression
Withdrawal symptoms and loneliness
Becoming irritable, angry
Mood swings
Lack of interest in life and activities
6. What is the importance of geriatric care?
Age is a reality that catches everyone. However, today, it is possible to know how to manage the conditions that come with age and live a healthy life. Elderly care is a social and moral responsibility of the young and active. Earlier, elder care was considered the sole responsibility of family members and was provided only at home. However, things changed with a decline in family size, greater life expectancy, and dispersion of families. Now elder care is often provided by geriatric care services, geriatric home care services or by personal caregivers, or even NGOs.
As elderly people start lacking in their functioning ability, their children might find it challenging to offer the right kind of help. This is where elder care is of immense benefit for the elderly requiring assistance. Older adults are often deeply afraid of losing independence. Geriatric home care services offer help by encouraging and ensuring a healthy and active life as much as possible.
Elder care becomes imperative right when the changes are noticed. Any delay in implementing the care might endanger your loved one's well-being and safety.
Also read: Home Care Doctor Service Has Plenty of Benefits for Patients
7. What kind of doctor is a geriatric?
A geriatric doctor specializes in elderly care or cares for those over 65 years of age. Such a doctor must have at least three years of specialist training in geriatric medicine. They take care of the complex health needs of the elderly, and their medical problems and prescribe medicine and treatment accordingly. They help manage issues like dementia and other cognitive problems, problems with mobility and frailty, incontinence, nutrition, etc. The doctor also provides home care for elderly patients.
8. When should you start seeing a geriatric doctor?
Research shows, that those seeing a geriatric doctor are at a lesser risk of getting hospitalized. This is because the doctors stay aware of the warning signs like frailty and appetite loss, and advise medical care and treatment beforehand. Following are the cases in which one needs a geriatric doctor –
On multiple medicines
If an elderly person is on multiple medications and is taking five or more prescription drugs for chronic diseases, it's good to see a geriatric doctor. In such a case a geriatric doctor can review the medicines and decide which ones are to be continued and which ones to stop.
With memory issues
An elderly having issues with memory needs to consult a geriatric doctor. Many elderly people remain undiagnosed or unaware of dementia. A geriatric doctor routinely screens for mild cognitive impairment (MCI) which is a sign of dementia. The doctor also checks for depression, which is often very subtle in the elderly.
With mobility issues
If an elderly does not feel very steady on the feet or is having problems moving, it is time to see a geriatric doctor. The doctor can weigh up his/her balance and gait. The doctor will also suggest balance-strengthening exercises and/or recommend physical therapy. This will help keep the elderly family members independent and at home.
When hospitalized
According to study findings, elderly patients receiving care from geriatric doctors during hospitalization do better post-discharge.
Also read: Benefits of Telehealth for Patients and Doctors
9. How can the elderly determine what type of exercise is best for their health?
Exercise is extremely effective for the mental and physical health of the elderly. It also ensures that they remain independent with age. However, being old and often frail, opting for a regime of physical activity on their own, or randomly from a friend or family member is a highly risky affair. Such attempts can lead to health hazards if not critical medical emergencies. Also, the elderly often suffer from different medical conditions which vary from one to another. Exercises that are good for one such individual might be very damaging for another. Hence, it is always better to seek advice from a geriatric doctor or an elderly care agency on the type of exercise an elderly can do. You can also take help from home care services for senior citizens to decide on the right regime.
10. What are the symptoms of depression, and do they look different in senior citizens?
Elderly people often do not have evident signs of depression. Instead, they show symptoms like:
Being tired
Having sleeping issues
Being irritable
Appearing confused
Having attention problems
Lacking interest in daily activities
Slowing down more and more
Sudden weight change or appetite loss
Showing signs of hopelessness, or a sense of guilt
Feeling suicidal
11. Why is exercise so important for senior citizens?
Irrespective of age, regular exercising is a great way to maintain good health. Most importantly, a daily routine of physical activity prevents the elderly from getting the health problems that afflict with age. It is also highly recommended that they move more and sit less. This keeps the muscles strong so that they can continue with their day-to-day activities without assistance.
However, they must understand that the regime of their exercise must be based on the conditions that they have. Also that at their age they can be as active as their physical abilities and health conditions allow. You can consult senior home health care services for understanding and decide on the right exercise regime for them.
Here are some of the benefits of exercise –
Improves strength and helps in staying independent
Improves balance, thus preventing falls
Gives energy
Prevents or delays chronic diseases
Enhances mood and fights off depression
DocGenie is an online telemedicine platform that provides you with quality healthcare from the comfort of your own space. On DocGenie, you can book an online consultation with highly qualified doctors as well as book lab tests for home collection.